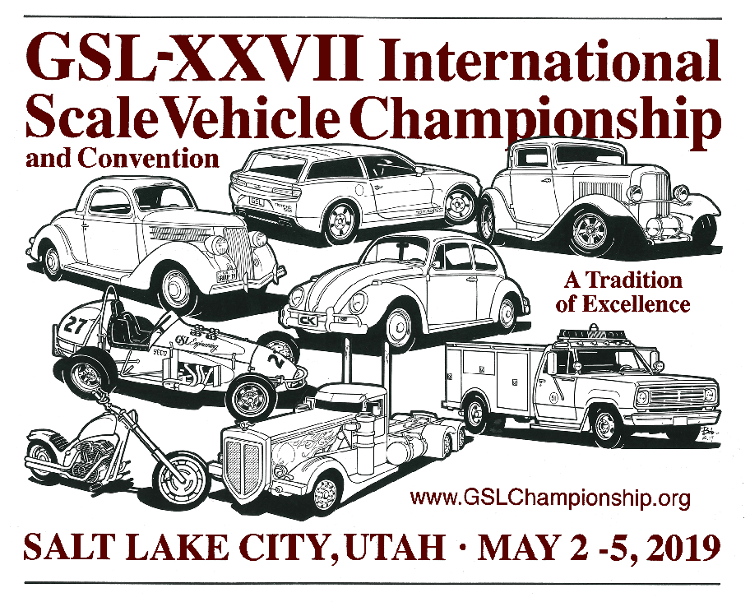 GSL Logo created by Bob Wick
A Thirty-Six Year Tradition of Excellence!
The GSL Championship was started in 1979 to provide an hospitable venue for professional-quality builders, of all ages, to compete where basic and advanced craftsmanship, innovation, and risk-taking are rewarded, respected and celebrated and where the friendly exchange of modeling information, ideas and techniques are encouraged. Additionally, attendees can enjoy and learn from a wide range of seminars, evening discussions , a day of tours of the International Model Car Builders' Museum, the Museum-benefit Auction, and the Trade Show.
Since the start of this now world-renowned competition, we've welcomed thousands of competitors from around the globe, drawing competitors from North and South America, Mexico, and Europe. Widely recognized as the arena for pleasant but stringent competition, GSL also presents three days of instructional seminars, a tour of the International Model Car Museum, a Museum-benefit auction and 4 days of convivial fun.
The Twenty-Sixth GSL International Scale Vehicle Championship and Convention was held April 27-30, 2017 in the latest series of tremendously successful competitive events. Check out the GSL Handbook, the GSL Schedule, and the Sponsors' List. We also have uploaded here the Program for the Sunday morning Breakfast Awards Ceremony. Darryl and Donna Starbird were out special guests; Darryl described his nearly decade-long involvement with Monogram Models.
The Judges (Randy Derr, Mark S. Gustavson and Bob Wick) all noticed the continuing acceleration of skill and high-levels of craftsmanship, as well as the emergence of motorcycles and large trucks as top competitors for the Master Awards.
Here's a chart of all of the winners who won the Special Private awards, the GSL Class Awards and the GSL Master Awards. View/Download the Power Point or PDF visual presentations of the winners – ranging from the initially-presented Private Awards through the full range of juried Class and Master Awards.
GSL XXVI Best of Show Winner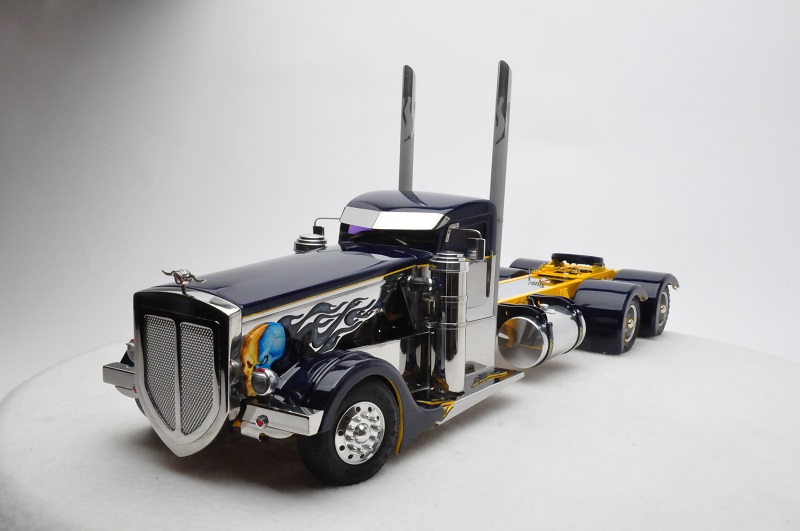 "Singled-Out" Show Rig by David Morton
Watch for a more complete report in July.
— GSL Board of Trustees
Coverage of past events can be be seen here.