Competition Principles
The governing goal of GSL is the promotion of the highest standards of scale automotive modeling, in the context of conviviality and respect.  To that end, GSL encourages the development and display of the greatest diversity of building skills and techniques in the presentation of each competitor's  complete scale model.  Ideally, each GSL competitor will enter a scale model of a complete vehicle that will demonstrate his/her mastery of a full range of craftsmanship, fabrication, construction, painting, and related building techniques and skills.  However, while there is a strong preference by the judges (in all Classes and Master Awards) for scale models of complete vehicles exhibiting a full range of building skills, a sufficiently complex and exquisitelyrendered scale automotive component, or autorelated subject (e.g., a diorama), will be eligible for any award, including Best of Show.  For example, if a model of a complete vehicle (entered in any Class except Miscellaneous) and a model of a component} of a vehicle (entered in the Miscellaneous Class) are equivalently rendered, the model of the complete vehicle would prevail.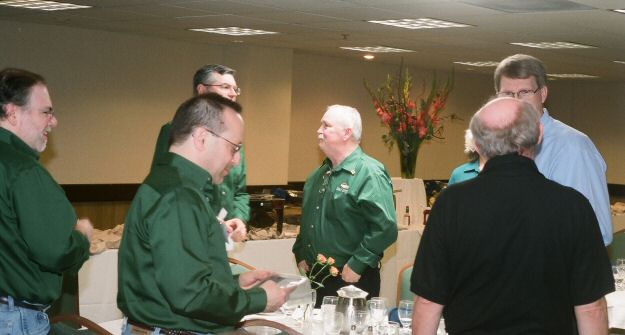 Some Members of the Town of Newburgh gather after the Awards Breakfast.
GSL entrants should carefully reconsider the common assumption that successful entries must display either a pristine factory/show car appearance or a heavily weathered appearance.  Carefully-crafted entries, in any GSL Class, that display evidence of occasional or regular street use (e.g., light stone chipping, modest road debris, or fluid leaks) might present some unique challenges and competitive opportunities for entrants.
Entrants are reminded that the first goal of the GSL Championship is the mastery of excellent basic craftsmanship.  An expertly-rendered "basic" model will prevail over a more aggressively constructed model that displays less care, effort, and expertise in meeting basic craftsmanship objectives. Contestants are also reminded that only the entrant} may apply the finish (paint, decals, foil) to any part of an entry.  Also note: The style of a model doesn't guarantee  competitive success.
GSL-XXVI: THE CLASSES, AWARD SELECTION & CLASS AND MASTER AWARDS
SECTION A: CLASSES AND DEFINITIONS.
The following Classes will be presented at the Twenty-Sixth GSL International Scale Vehicle Championship & Convention. Please read the Class rules and definitions very carefully – there have been some important changes to the "If I Had Styled It." Of course, there are new subjects for the COMMON KIT and GROUP 15 Classes.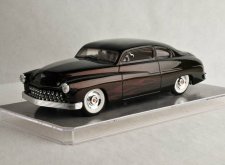 Box Plus: The intent of this Class is to encourage competitors to display their basic and advanced craftsmanship skills by constructing an entry using only parts from a single, specific edition of a model kit in the way that the kit manufacturer intended, along with limited additional construction materials and techniques. Each entry must be constructed as defined by that specific kit's instruction sheet; "box art" illustrations are not acceptable construction guidelines. Parts shown placed incorrectly on the instruction sheet may be installed in the correct location(s). No "parts-swapping" of any kind (even between different versions or issues of the same kit) is permitted, and no aftermarket parts or materials may be used except as noted in the next paragraph. No wiring or similar additions to the basic kit are permitted except when the materials are included in the kit and are used only as shown in the instruction sheet. Any adhesive may be used to assemble "snap kits."
Any "aftermarket" body putty or filler may be used: i) to fill "sink" marks, seams or other manufacturing flaws (including the removal of kit manufacturer logos and copyright announcements), and ii) to finish a body modification expressly intended by the kit manufacturer as shown on the instruction sheet (e.g., an old AMT Styline customizing kit). However, putty or filler may not be used to mold in parts or to create or correct shapes (including door/hood/trunk lines or any other details or shapes), unless specifically shown on the instruction sheet for that kit.
The competitor may not remove molded-on "chrome" trim, drip rails, or window trim. Additionally, bodies, panels, parts and components may not be modified, altered or reconfigured to "correct" design inaccuracies in the kit. For example: fender lines, hood contours, window frames and all other body shapes must be maintained as the shapes created by the kit manufacturer, regardless of their accuracy. However, material may be removed to enhance or achieve realistic detail in a particular part. For instance, a competitor may drill out exhaust pipes and carburetor venturies, and remove material to "open" a grille or enhance any detail present in the kit, but may not remove material where the effect of that removal is to: i) change the basic shape of the part, or ii) to change the part from one kind of item to another (changing a starter into an ignition coil, for instance), or iii) introduce a shape not presented in the original kit. A competitor may customize any part of the kit part if such changes are expressly identified in the kit instructions and if the parts for those changes are included in that specific edition or issue of the kit.
Additionally, parts from other kits may be used if shown on the instruction sheet (vintage AMT Styline kit, for example).
Any adhesives, paints, decals and/or metal foil products may be used to assemble and detail the kit, but no three-dimensional structural parts or functional details (body, mechanical, electrical or hydraulic) may be created with paint, glue, putty, sprue and/or metal foil products. However, any painting or abrasive technique(s) may be used to create surface textures on any part. Color and painting guides shown on the instruction sheet do not need to be followed. Manufacturer-painted kits (e.g., the ProFinish kits, and other pre -painted models) are permitted in this Class. Pre-painted bodies may be repainted, clear-coated, and/or polished, but only by the builder. Any decals from any source (any kit, aftermarket or self-produced) may be used.
The builder may remove any surface flaws (e.g., a parting line on a bumper) on any vacuum-metal plated kit part and have that part re-plated in the original finish only. However, a part not originally plated may not be plated. Additionally, the builder may strip and paint any plated part.
The correct instruction sheet (or a photocopy) for that specific issue of the model kit MUST be displayed with the model; otherwise the model will be disqualified from this Class and placed in the next most appropriate Class.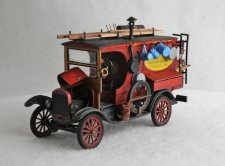 COMMERCIAL & MILITARY, LIGHT DUTY: This Class is for models of any job-specific pickup, light van, public service, law enforcement or firefighting-related vehicle, bus, construction equip -ment, medical equipment, qualified military or similar vehicle, representing any vintage or era, with a gross vehicle weight of less than 10,000 lbs. Models entered in this Class must display commercial or official markings, where required by its use. "Full-track" military-only use vehicles (such as tanks) may not be entered in this (or any other) GSL Class.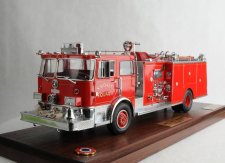 COMMERCIAL & MILITARY, HEAVY DUTY:This Class is for models of any job-specific truck, van, law-enforcement, firefighting, medical or emergency equipment, bus, construction equipment, qualified military or similar vehicle over 10,000 lb. minimum gross vehicle weight, representing any vintage or era, which are exclusively intended for commercial or official use. Models entered in this Class must display commercial or official markings, where required by its use. "Full-track" military-only use vehicles (e.g., tanks of any description) may not be entered in this (or any other) GSL Class.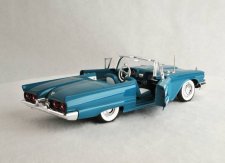 COMMON KIT : The Common Kit for GSL-XXVI is the new Revell 1967 Camaro kit. The entrant may build their entry in any style suggested by the kit, or create a completely unique vehicle which must be based upon the kit parts. Entrants may also: I) swap parts from any other kit(s); ii) use any aftermarket parts (except for complete aftermarket resin bodies); and iii) use any building materials, techniques or technologies without restriction. The intent of this Class is for each entrant to start with the same kit, then display their widest array of individual creativity, craftsmanship, building skills, and technical innovations.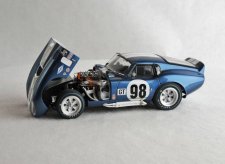 COMPETITION: CIRCLE TRACK/ROAD COURSE: This Class is for any model of a vehicle, representing any vintage or era, used in road course, circle track, IROC, NASCAR, Can-Am, Trans-Am, etc., competition, and includes "monster trucks" configured for sanctioned competition. Vehicles must be constructed in accordance with applicable 1:1 competition rules of the sanctioning organization for the appropriate era or year(s).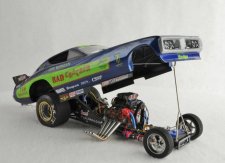 COMPETITION: STRAIGHT LINE: This Class is for scale models of vehicles intended exclusively for one-eighth or one-quarter mile straight-line acceleration, or for land speed record competition. Qualifying models may be of any vintage, style, or class, and must be built in accordance with the applicable 1:1 competition rules of a sanctioning organization (NHRA, UDRA, NDRA, SCTA, etc.) for the vintage the scale model depicts. Where the quality of two entries is equivalent, preference will be given to the model displaying information authenticating the technical details of the entry.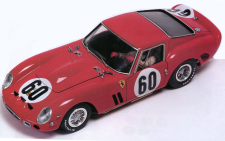 CONCOURS SLOT CAR: This Class is for any model of any four-wheeled vehicle, representing any make or vintage automobile or truck, or an automobile or truck design created by the entrant, outfitted with functional slot car features that would permit the model to be "driven" on a typical slot car "road course" or dragstrip track. The slot car may be two or four-wheel drive; the choice of motor(s) used to power the entry will not be considered during judging.
The goal of this Class is for highly-detailed, slot car-based scale vehicles that exhibit authentic details for interior and exterior features, and mechanical detail, to the greatest degree possible. Entries will be judged on the quality of construction, and how closely the major and subtle elements of the entry approximate or match that of an authentic scale miniature of the subject matter. Additionally, the craftsmanship and quality of the slot car frame (including soldering and fabrication techniques and skill) and the running gear (power pickup, tires, wheels, and related functional components) will be evaluated. If there are two models vying for an award in this Class, where both are equally well-done from a functional standpoint, and one exhibits more convincing and authentic detailing, the more realistic model will receive the award. Documentation is encouraged but is not required.
Qualifying Concours Slot Class entries are required to meet, at a minimum, the following conditions:
1. Four rolling tires that touch the surface when placed on a slot car track;
2. Full body work including clear windshield and other windows as required by the vehicle design, appropriate exterior chrome trim/bumpers (when the style of the model calls for the same), and a minimum of two headlights and taillights for all scale vehicles other than those built for a 1:1 scale competition venue where no such lights are required by applicable rules;
3. Display a full interior composed of a dashboard, a steering wheel, at least one seat. The builder may also, but is not required to, include a human figure which, if included, must be placed in a seat.
Qualifying entries may use commercially-available frames, wheels, tires, and electric motors, and a kit-based body, but are not required to do so. Caution: Out-of-the-box, commercially-available/ assembled slot cars, bare frames, or "thingie" slot cars will not be permitted to compete in this Class.
No group (or commissioned) assembly of components are permitted. Entrants may commission machined or photo etched parts as long as the entrant assembles the same.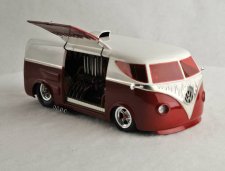 CUSTOM : This Class is for any model of a vehicle, of any vintage, description or style, where the primary modifications are aesthetic, and include changes in the shape of the body and other visual aspects of the scale vehicle, with the goal of creating a vehicle with a unique or personalized appearance. These modifications may range from minor (trim removal, custom paint) that create a "mild" custom, to extensive (chopping, reshaping body panels, sectioning, frenching, molding, etc.) that create a "full" or "radical" custom. Models entered in this Class may represent any era or style of customizing, including "lowriders." Models do not necessarily have to display so-called "street legal" equipment to be eligible for this Class, but models in this Class must display basic ergonomic and functional designs that would enable the car to be driven if all street legal equipment were added.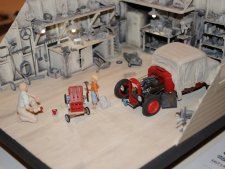 DIORAMA: This Class is for displays or scenes containing vehicle(s) or subjects with an automobile, truck, motorcycle, or related theme as the principal focus. It is suggested that the competitor include a brief statement – the story of the diorama – if there are specific details that the competitor wishes the judges to consider, or if the "auto" theme is unclear. Entrants in this Class are reminded that they must assemble and finish all individual elements of the entry themselves. Please note that dioramas containing "full-track" military-only use vehicles (e.g., tanks of any description) may not be entered in this (or any other) GSL Class.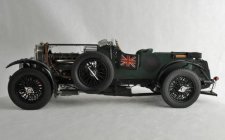 FACTORY STOCK: This Class is for any model representing any typical, factory-built vehicle, including all foreign and exotic vehicles (excluding motorcycles and factory concept/dream cars for which there are other Classes) that is not a replica of a specific vehicle. This Class also includes production vehicles that are performance or visually modified by a dealer or an aftermarket company or "tuner" (e.g., Yenko Camaro, AMG Mercedes, Saleen Mustang), camper conversions, motor homes, and so forth, and sold as completed vehicles through authorized factory dealerships, or conversion reseller, but do not represent "one-off" modifications by the dealer or by an aftermarket company or individual. The competitor is strongly encouraged to provide the authenticating documentation (copies of dealer brochures, books, magazine articles, etc.) which were relied upon to create the subject vehicle, and which are sufficient to establish the accuracy of each element of the entry. In the case of two equivalently-executed models, the entry with the most comprehensive documentation, accurately reproduced in the model, will prevail.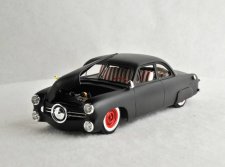 GROUP 17: This Class is intended to revive and celebrate vintage kits and building styles, and to celebrate the way models were built in the "good old days" by creating a low-key, fun and challenging forum for creative and enthusiastic building.
For GSL-XXVI, the "Group" kit is the 1969 Chevy Corvair. Entries may be built from any original or reissue release of the Round 2/AMT kit, in any style, with the skills and craftsmanship you have today, but using only parts, materials and supplies (except current putties, adhesives and paints) available 35 years ago (1982 or earlier). Entrants may use the newly re-issued Round 2 Corvair engine kit (AMTPP010) if desired. There are just three additional limitations: no one-off machined or photo-etched parts not fabricated entirely by the entrant; no aftermarket products not available in 1982 or earlier; and no resin bodies or resin body parts (regardless of who made these resin parts). Bare Metal Foil may be used.
Fourth through First Place Awards are selected by popular-vote ballot, and announced during the Awards Presentation on Sunday morning. No entry in this Class is eligible for any Master Award. A model entered here may not also be entered in another Class, but a builder may enter any number of 1956 Ford Victoria models in this Class.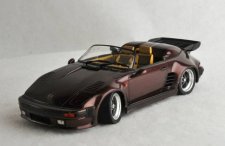 IF I HAD DESIGNED IT: Imagine that you are the styling chief for your favorite domestic or foreign vehicle manufacturer, or specialty coachbuilding firm (Pininfarina, Ghia, Bertone, Derham, Dearborn Steel Tubing, Murphy, Budd, Foose, etc.) for any specific model year that you choose, and that you are assigned the task of styling a car that will be headed for production. Assume you alone will make the final decisions about how that vehicle will appear when it goes into production. How might the vehicle have looked and what styling decisions and design features would your vehicle design have presented?
One essential element of the definitions for this Class are that the designs must be production-oriented and reflect the practical considerations for a car that could be mass produced. Limited production runs (e.g., the '68 Mustang California Specials or the 1960 Cadillac Brougham that was styled by Pininfarina and assembled in the United States).
The model cannot replicate any manufacturer's actual concept car or one created by any coachbuilder. The model must reflect the speculative styling, mechanical, ergonomic, and production considerations and conditions that "might have been" made for the year of the vehicle modeled. A model is not qualified for this Class if it represents a singular design offered by any manufacturer: one-off designs never intended for production are not acceptable. Each competitor must present a brief written statement specifying the year and manufacturer or coachbuilder of the vehicle represented, explaining the styling changes, and why those changes were made, and how the competitor's design could be placed into production. Please go here for examples of vehicles that could compete in this Class if the depicted vehicles represented the original designs of GSL Championship competitors. Making ONLY mechanical changes (e.g., swapping one engine for another, adding disc brakes and the like) does not satisfy the intent of this Class and will result in disqualification.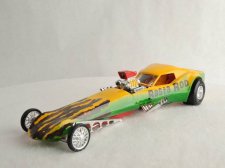 JUNIOR : This Class is for modelers 16 years of age or younger, who build any style or scale vehicle, including motorcycles and dioramas. (If a Junior Class builder wishes to compete in an adult Class instead, he or she may do so, but the Junior competitor must then pay the Adult competitor registration fee).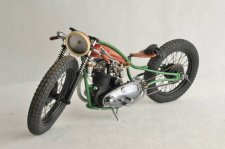 MOTORCYCLE : This Class is for any model of any motorcycle of any vintage or era, in any scale, including a replica of a specific motorcycle, whether kit-based or scratch-built. Competition- type motorcycles must be constructed in accordance with the rules of the sanctioning bodies for the appropriate era or year(s). Military motorcycles also qualify for this Class. A replica of a specific motorcycle must be accompanied by sufficient documentation.
REPLICA: This Class is for any model built as a precise replication of a specific automobile, truck, factory "concept" or "dream car" of any vintage, or a specialty vehicle of any description, excluding motorcycles. The vehicle must actually exist, or have existed, in three-dimensional form at one time. The competitor must display, with the entry, the authenticating documentation, photographs, copies of brochures, magazine articles, etc. upon which he or she has relied to replicate the subject matter, and which is sufficient to establish the accuracy of each element of the entry. In the case of two equivalently-executed models, the entry with the most comprehensive documentation accurately reproduced in the model will prevail. A "styling studio" or other artist's conceptual rendering, or a cartoon, will not be acceptable as a source for documentation. Any replica of a scene that would otherwise qualify for this Class must be entered in the Diorama Class.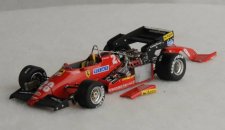 SMALL SCALE: This Class is for any model, of any description or any style (except dioramas) in 1/43 or smaller scale. (All models in scales larger than 1/43 shall be entered in another appropriate Class. Also note that the Junior Class encompasses all scales). The builder of a 1/43 or smaller scale vehicle may choose to place the entry in any other appropriate Class if they wish.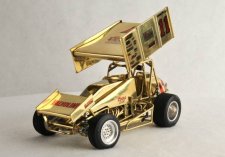 SPECIALTY: This Class is for all subjects reasonably related to the automotive focus of the Championship, but which do not fit in any other GSL Championship Class. These subjects include auto engines of any vintage, automobile components, models of "T-shirt monster/car depictions" and cartoon vehicles, drag boats when powered by "auto" engines adapted for marine use, futuristic/fantasy vehicles, and so forth. Each entry will be evaluated for a general automotive theme, in addition to the standard judging criteria.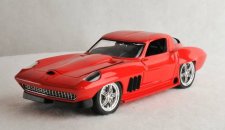 STREET MACHINE: This Class is for any scale model of any vehicle that is: i) based upon a recognizable factory-production vehicle, manufactured from 1949 to date, that has been modified primarily for performance, or ii) a "kit car" such as a Cobra replica or a VW-based dune buggy. Changes may include some, but not necessarily all, of the following: a modified power train, suspension, interior, some minor custom bodywork, and/or other elements. Models entered in this Class may represent any "era" or "style" of construction, from a street driver in daily use showing mild road rash, to an off-road-ready four-wheel-drive or SUV, to the altered wheelbase "pro-freak" cars of the late Sixties, to contemporary "pro-street" or "pro-touring" styles. However, each qualifying entry must be a scale model of a vehicle that: a) is capable of being street driven, and b) is street-legal with full exhaust, four wheel brakes, all lighting, four treaded tires, license plates, and so forth.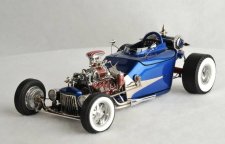 STREET ROD: This Class is for any model of any vehicle manufactured through 1948 that features a modified power train, suspension, interior, and/or other elements, and may include modifications to the body configuration. Models entered in this Class may represent any era or style of construction, from a vintage "hot rod," to a stock-bodied street or resto-rod style from the early Seventies, to contemporary "billet rods," "retrorods," or "rat-rods." The entry must be a scale model of a vehicle that: (a) is capable of being street driven, and (b) is street-legal for its era with full exhaust system, brakes, all lighting, at least one license plate, and so forth.